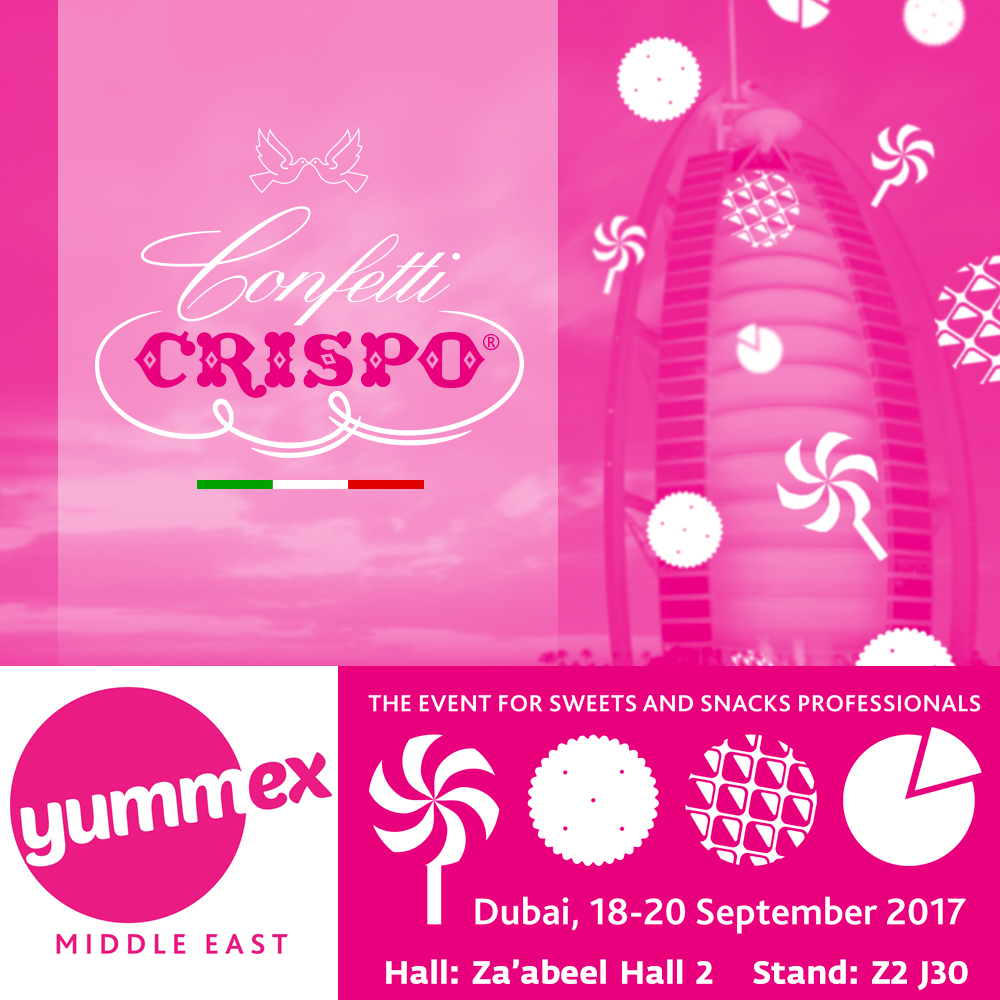 Yummex Middle East 2017: Confetti Crispo takea part in the Dubai exhibition
14 September 2017
---
Will take place in Dubai, from September 18th to the 20th, the Yummex Middle East exhibition, the bigger fair of the confectionary industry located in MENA region, an area that includes the North Africa and Middle East countries.
The exhibition is from years a meeting point for all the most important producers of the sector and is an event that recalls more than 20 countries where all the news in the business of international food are presented.
As each year, Confetti Crispo will be there, proudly representing the Made in Italy: during the exhibition will be mounted a stand with the main products of the label, such as classical almond and chocolate Confetti, and new delicious news, like the new Ciocopassion Sector Color and Pearled Confetti.
The firm keeps uphold its presence in the international market, thanks to the use of great quality raw materials and a constant innovation in the production. Crispo is very proud to export italian flavours through the world.
Useful info
Event: Yummex Middle East
Place: Dubai World Trade Centre
Stand: Confetti Crispo – Hall: Za'abeel Hall 2 – Z2 J30
When: Monday 18 September 10:00 a.m.-6:30 p.m.
Tuesday 19 September 2017: 10:00 a.m.-8:30 p.m.
Wednesday 20 September 2017: 10:00 a.m.-5:30 p.m.