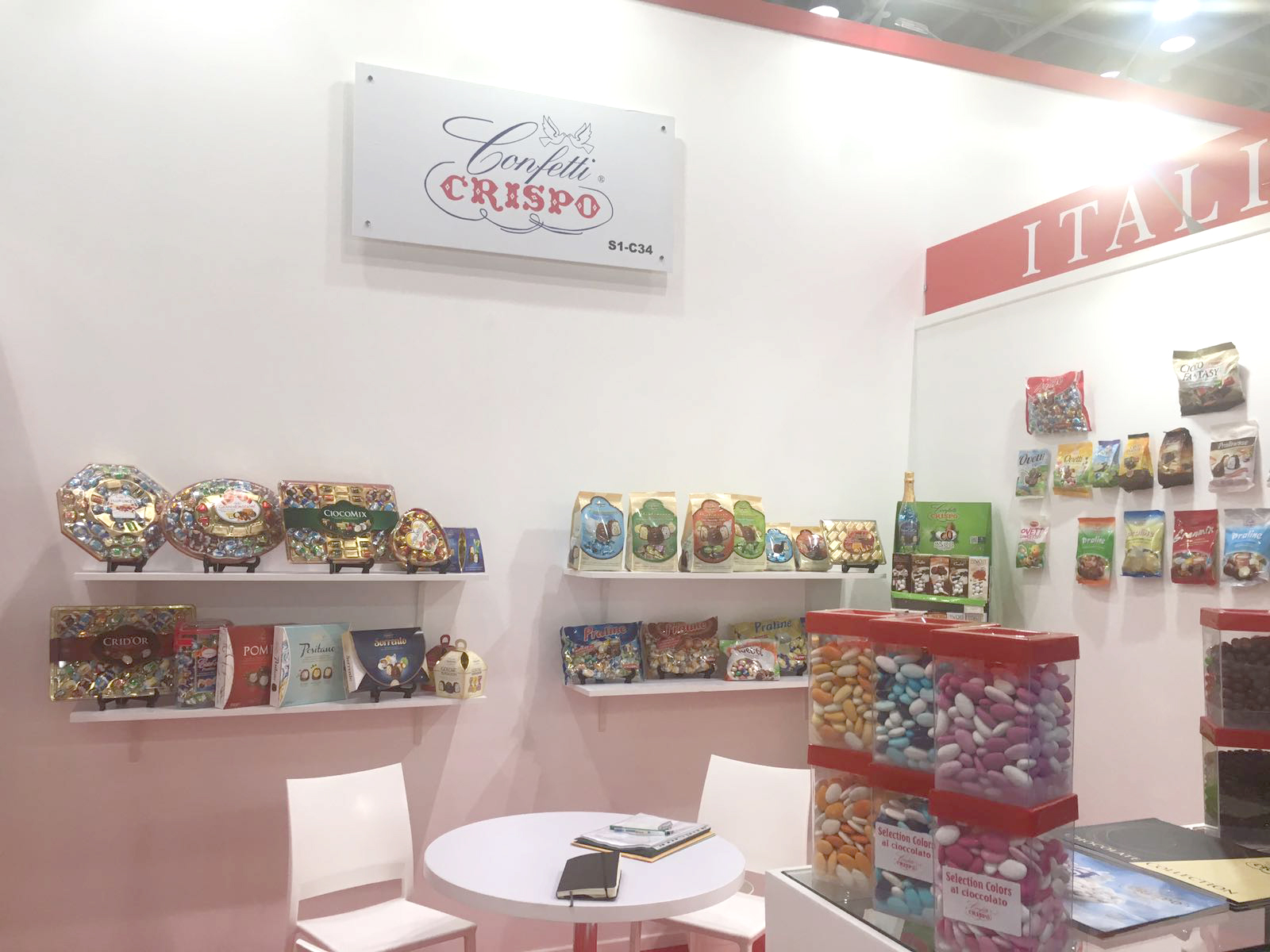 Confetti Crispo at Gulfood festival in Dubai
28 February 2017
---
Now entered its 22nd edition, Gulfood is the annual greatest food & beverage festival around the world. Over 5000 professionals coming from every part of the world (more than 120 countries) which meet there for 5 days to confront and update each other, making this festival, a truly fantastic hub rich of ideas and news about food's area.
Hosted by the Dubai World Trade Center, this festival is intended to show tastes, news and the innovations that are making the new world wide trends in F&B sector.
It is clear that in a that huge market it's very important to be truly distinguishable. Confetti Crispo reached the spirit that aims this festival and decided to take part by presenting all the brand's news about 2017: starting from the classic sougar coated almonds to the most delicious chocolate treats, each product is born thanks to the strong bond with tradition and handcrafted works; this bond is the essential feature for the future innovation.
Relevant Info & Hours
Gulfood
DUBAI WORLD TRADE CENTRE
Stand Confetti Crispo: S1-C34
Start Sunday, February 26 to Wednesday, March 1. Hours from 11:00am to 07:00pm
Thursday, March 2 starts at 11:00am to 05:00pm