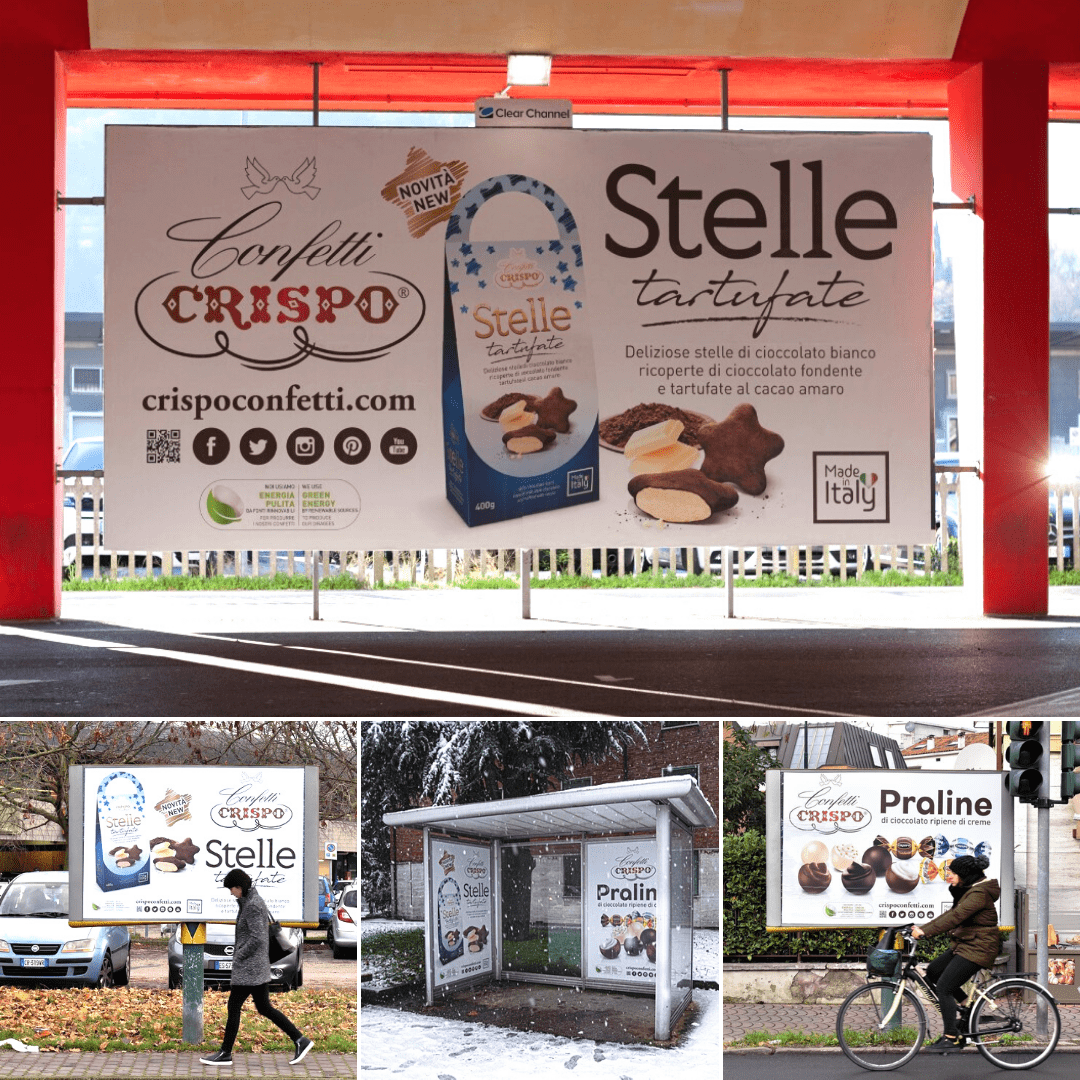 Confetti Crispo's new advertising campaign in Veneto is about to start
21 January 2020
---
Confetti Crispo, Made in Italy leader in the confectionery sector, has launched a new advertising campaign in Veneto.
The citizens of Verona, Vicenza, Mestre, Padua, Rovigo, Trieste started their day with sweetness looking at the images of Crispo products in every corner of the city!
The protagonist of this advertising campaign is chocolate in its truffle version with the fantastic Stelle della Felicità (Stars of Happiness), a great novelty by Confetti Crispo and in its classic version with chocolate-filled Pralines.