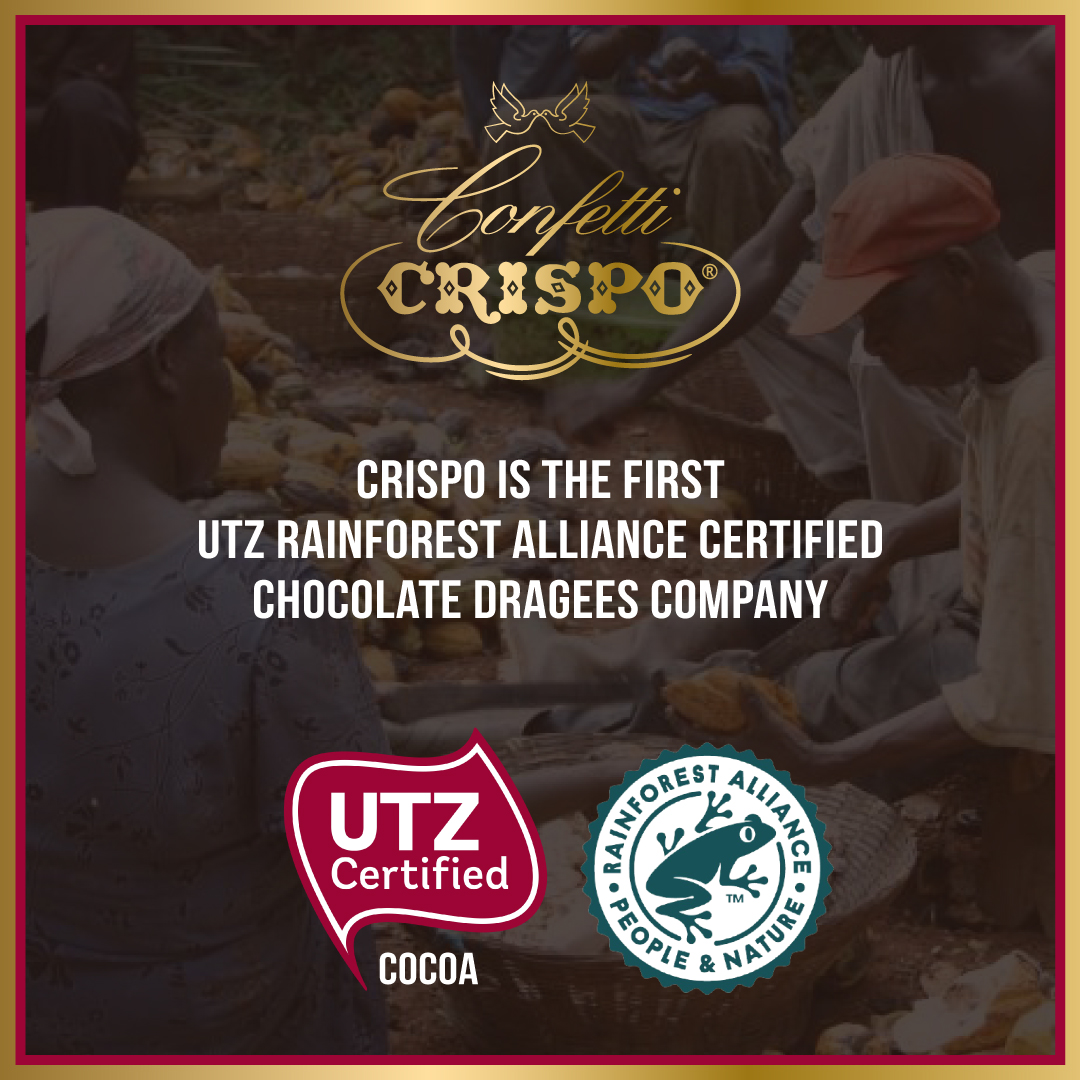 Chocolate dragees Crispo are UTZ certified
18 March 2021
---
Confetti Crispo boasts the UTZ certificate, awarded to companies that use sustainable processes to produce cocoa. The company is passionately committed to promoting efficient and eco-responsible solutions to create UTZ chocolate eggs and dragees.
Intending to build a world where sustainable production is the norm, Confetti Crispo continues using practices that respect the consumers and the planet.
UTZ certification is recognized for companies that invest in eco-sustainable and responsible solutions by evaluating parameters such as resource management and environmental and social sustainability.
UTZ products guarantee very high-quality standards, as well as traceability, and responsible processes. Confetti Crispo is happy to support production solutions that are good for the environment and the consumers, who can enjoy our products confidently.