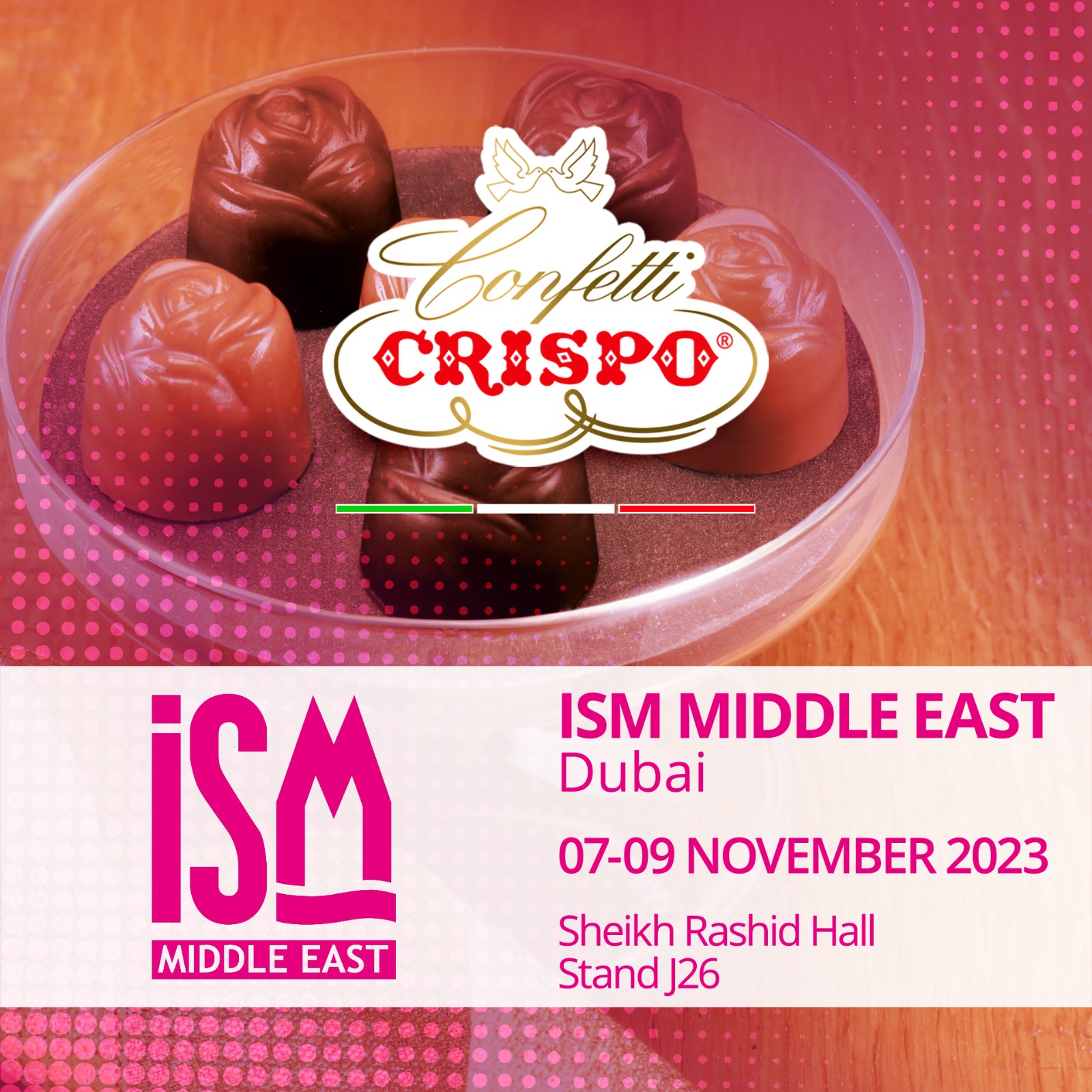 ISM Middle East 2023: Confetti Crispo Participating in the Dubai Exhibition
15 October 2023
---
The ISM Middle East exhibition, the largest event in the confectionery industry in the MENA region, encompassing North Africa and the Middle East countries, is set to take place in Dubai from November 7th to the 9th.
Over the years, this exhibition has served as a prominent gathering for leading industry manufacturers, attracting participants from over 20 countries, showcasing the latest developments in the international food business.
Once again, Confetti Crispo will proudly represent "Made in Italy" at the event. We will showcase our primary products, including traditional almond and chocolate confetti, along with new additions to their chocolate catalog.
The company maintains a strong presence in the global market, thanks to their utilization of high-quality raw materials and a commitment to continuous innovation in production. Crispo takes immense pride in exporting Italian flavors worldwide.
Event Details:
Event: ISM Middle East
Location: Dubai World Trade Centre – Sheikh Zayed Road, Dubai, United Arab Emirates
Booth: Confetti Crispo – Sheikh Rashid Hall – Stand J26
Dates and Times:
Tuesday, November 7, 2023
10:00 am – 06:00 pm
Wednesday, November 8, 2023
10:00 am – 06:00 pm
Thursday, November 9, 2023
10:00 am – 05:00 pm