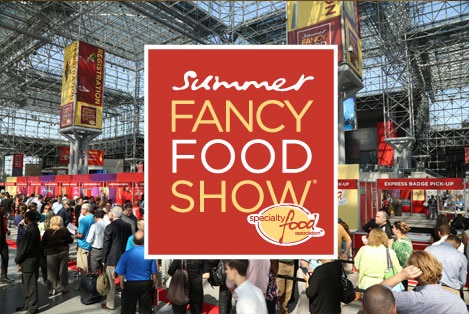 Confetti Crispo at the Summer Fancy Food Show 2016: an Italian pride in the heart of the Big Apple
17 June 2016
---
The Summer Fancy Food Show is America's largest Show, with a focus on specialty food and beverage coming from all over the world. It will be in New York, in June 26-28.2016. More than 46,000 industry professionals and 2,550 exhibitors will take part to display their products.
Among the companies that will present their trends and news, this year will be Confetti Crispo, too. In our stand (n° 3631 – Italian Pavilion – First floor) you will find all our product lines, from the classic and timeless sugared almonds up to our delicious selections of chocolate.
The dragées of our Snob and CiocoPassion lines will be the focus of our stand: they are the most popular sweets in Italy and they will represent the history, the quality and the attention which are the hallmarks of our company.
Useful Info and Timetable
Summer Fancy Food Show
Javits Center, New York City
Confetti Crispo, Exhibition Stand n° 3631 – Italian Pavilion – First Floor
Sunday, June 26, 2016: Exhibition open 10am – 5pm
Monday, June 27, 2016: Exhibition open 10am – 5pm
Tuesday, June 28, 2016: Exhibition open 10am – 4pm