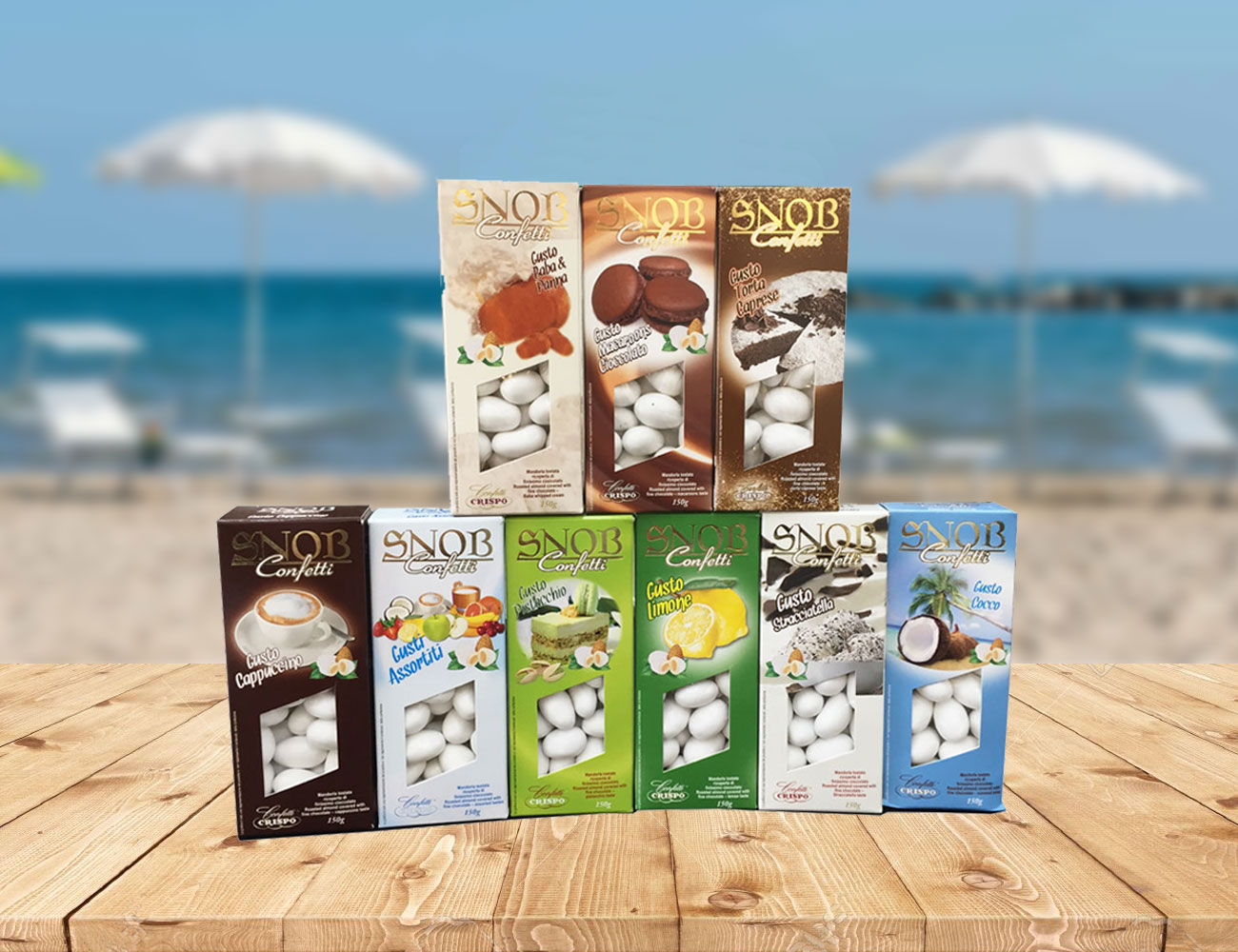 Snob dragees: a new 150g package is now available!
13 July 2016
---
All the flavor of the famous Snob dragees is now kept in a new 150g package!
'Snob dragees', that is a precious almond enveloped in a heart of chocolate in different tastes and then wound up by a delicate layer of sugar: it is really tempting!
Today, you can always carry with you the delicious world of Snob dragees, in a package fit for your bag: 150g of delicacies on hand, in every moment of the day! You can choose among the most beloved tastes: coconut, lemon, ricotta and pear, cappuccino, pistachio nut, stracciatella, babà and cream, chocolate macaroon, Torta Caprese and…. for those who really don't know what to choose, there is the package containing all the mixed flavors!
Snob dragees 150g: the traditional taste is now at hand!