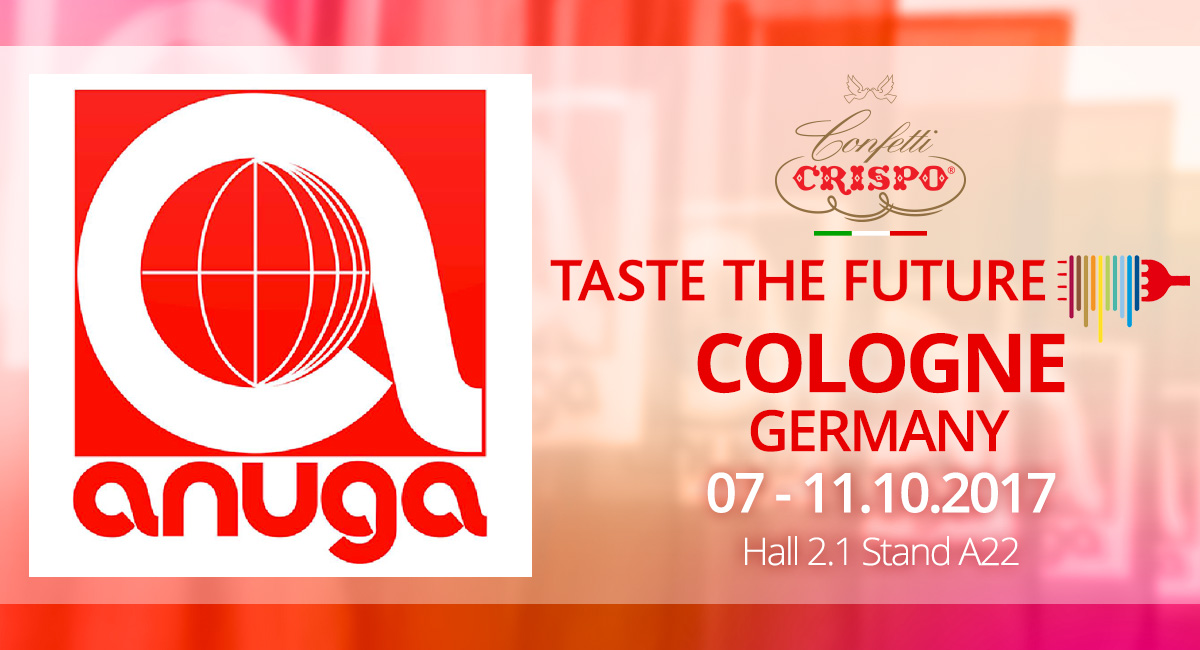 Anuga 2017: Confetti Crispo participates in the trade fair based in Cologne
3 October 2017
---
Confetti Crispo will wait for you at Anuga 2017 from October 7th to 11th. Anuga is one of the world most important fair trade for the agri-food and beverage sectors.
After the great success of 2015, Anuga opens its doors to more than 160.000 visitors, coming from 192 different countries, ready to discover the exclusive news of the Food & Beverage industry for the next year.
Over 7.000 exhibitors will show their products , among them there will be Confetti Crispo, proud to represent, one again, the Made in Italy in the international market.
Confetti Crispo will be at the stand A22 booth 2.1 reserved to Italian excellences. The historical firm has been produced Confetti for four generations and now will present its new sweet ideas, like the brand-new Confetti Snob in GALAK® flavor and the Confetti Snob in LION® flavor, born from the collaboration with the international giant Nestlè.
There won't miss the Stars of Happiness with white chocolate in new color shades, and the delicious Ciocopassion Selection Color, realized in 5 different colors and flavors. All the news of the 2017 Crispo catalogue will be shown at the stand.
Confetti Crispo uses top-quality materials and at the same time looks for innovation: Confetti Crispo is very much proud of being among the firsts in Italy to install cogeneration plants, with the result of making the company environmentally friendly and using clean energy for the confetti production.