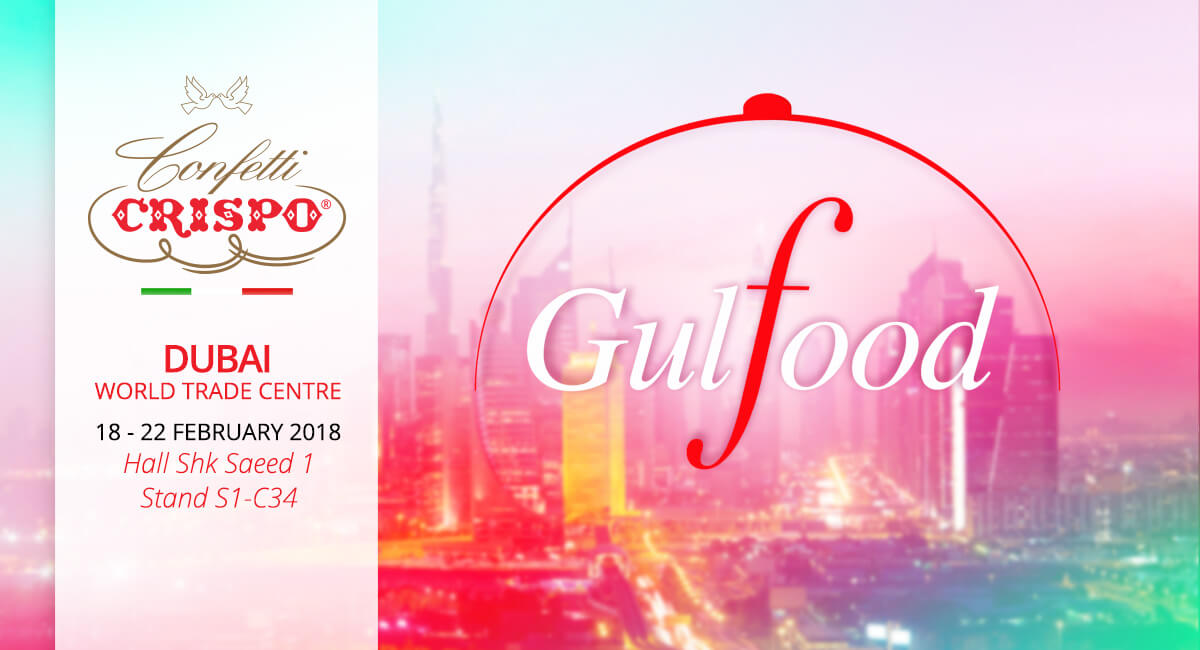 Gulfood Festival: Confetti Crispo arrives in Dubai
6 February 2018
---
The 23rd edition of Gulfood will be taking place at Dubai World Trade Centre from February 18 to 22, 2018.
The world's largest annual food event will welcome food and beverage professionals from all corners of the globe. Crispo Confetti will take part in this amazing show that will attract more than 97,000 visitors and more than 5,000 exhibitors across eight food sectors.
Gulfood is a central hub for international trade and commerce. It represents significant change for consumers and businesses as they make the move to the food world. Confetti Crispo evokes the spirit of this show. For this reason, it will be in Dubai by presenting the entire brand's product portfolio. The visitors will be able to catch our all-time-classic products from Tenerelli Nut to CiocoPassion. Last but not least, the brand-new Confetti Snob in GALAK® flavor and the Confetti Snob in LION® flavor, born from the collaboration with the international giant Nestlè. The attention in the search for raw materials characterizes all Crispo products.
Info & Hours
Gulfood
DUBAI WORLD TRADE CENTRE
Stand Confetti Crispo: Hall Shk Saeed 1 – Stand S1-C34
Date: from Sunday, February 18th 2018 to Wednesday, February 21st 2018: 11am-7pm
Thursday, February 22nd: 11am-5pm