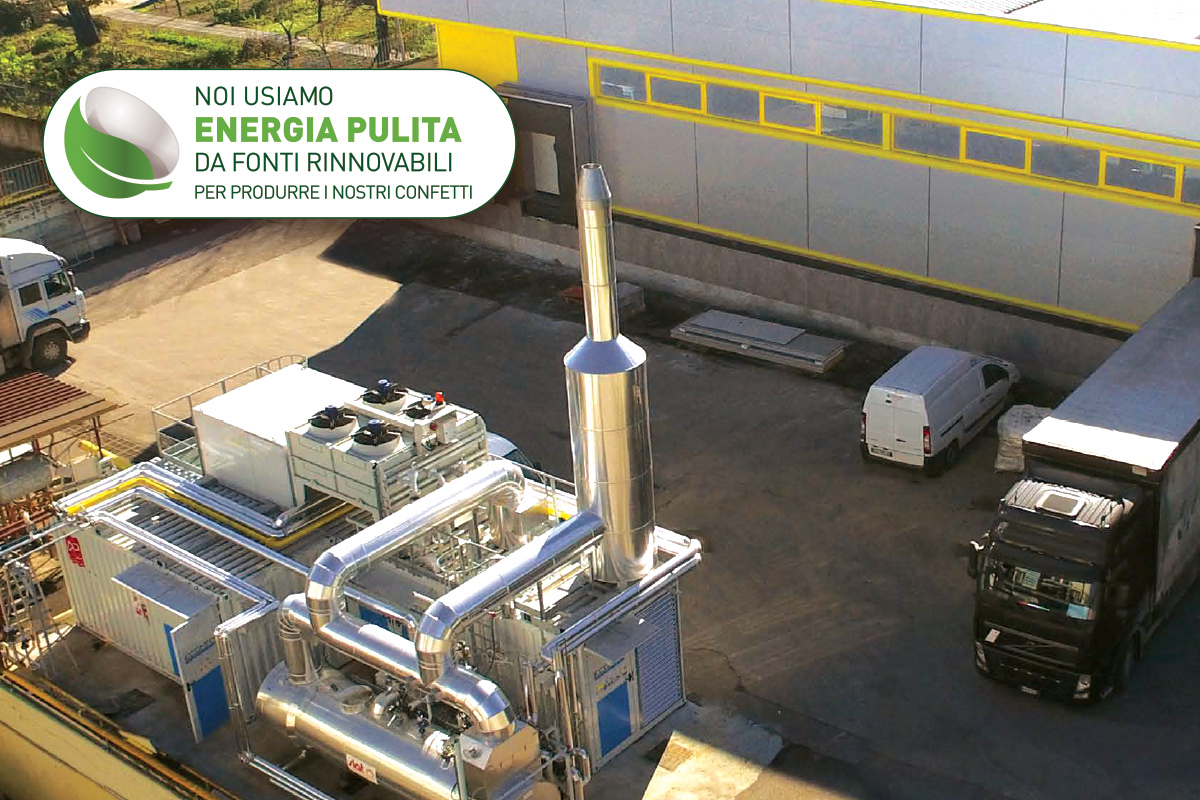 Confetti Crispo: Efficient, Responsible and Environmentally Sustainable
2 October 2017
---
"Confetti Crispo", leader in confetti production, looks at the future, showing great care for quality and community wellness on one hand, but also for the improvement of its factories' performances, in terms of efficiency, environment, health and security.
For this reason, considering the high consumption of electric and thermal energy used in the production process, Crispo relied on experts to install a cogeneration plant in the productive base of San Giuseppe Vesuviano (Naples), in order to reduce the usage of fossil energy sources.
The electric energy produced by the new plant is used to satisfy the energetic demand of the production process. Even the thermal energy is used to sustain the establishment, in forms of warm water and saturated vapor.
The new cogeneration plant allows to avoid the release of tons of carbon dioxide in the atmosphere.
The electric energy produced is given to the internal distribution network, and the required supply of methane gas is guaranteed by a dedicated line. The use of the plant permits a complete self-consume of the electric energy produced.
The installation can be considered "High-efficiency Cogeneration" because it allows to save the 10% of the primary energy used in separate production and was thought to respect the limitation of gas emissions.
"Being entrepreneurs comes with responsibilities, not only towards our clients, but also toward the surrounding environment", says Saverio Crispo "Our family has been producing confetti for four generation, a passion that become a reality of 20000 square meters, divided in two modern structured facilities. The quality of the raw materials is always the true ingredient of our success, but it's not enough. It's necessary to keep looking ahead, to the future, and keep it safe. Quality raw materials come from nature and it's our duty to protect and respect it. With the cogeneration plant, we use clean energy from renewable sources to product out confetti, without affecting the environment. We are proud of having transformed our company and we will keep investing in new technologies in order to take care of the surrounding environment"